Houston Mediation Lawyer
Susan Soussan has mediated over 7,000 cases and arbitrated over 350 cases since 1990.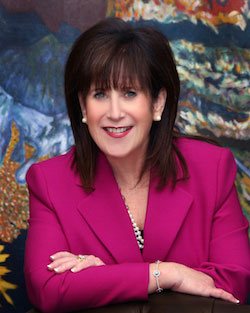 A former Texas District Judge and commercial litigator for years, her practice is limited to alternative dispute resolution. Judge Soussan is often called upon to mediate complex multi-million dollar cases, refinery explosion cases (BP North America; Phillips Petroleum), high profile cases ( Exxon Valdez v. Lloyds ) and mass tort cases. Her arbitrations have included complex International Contract disputes, Energy disputes, Contract disputes involving Electrical Power Plants, Healthcare, intellectual property issues, class actions, FLSA Collective and Class Actions and other contract matters. Judge Soussan has mediated and/or arbitrated cases in almost every state in the United States.
Attorneys and litigants seek the mediation skills of Judge Soussan because of her unique ability to "close a deal." Her keen sense of how to bring parties together to resolve their disputes is intuitive, balanced and fair.
Soussan describes her style as pro-active, (sharing her thoughts and opinions at the appropriate time), hard-working, inquisitive (in an effort to drill down and find the "real" issues at hand), challenging and serious, yet never without a sense of humor and compassion. Ms. Soussan listens intently to help the parties weave a resolution best suited for each of them which often would not have been a remedy available at the courthouse. She never gives up.
Integrity defines Judge Soussan as an arbitrator. She studies the facts and law of each case and "calls it as she sees it." Her sense of fairness to all parties before her goes unquestioned. Judge Soussan has arbitrated over 250 cases, some as Chair of a panel, as the sole arbitrator or as a member of a 3-person panel. These arbitrations have ranged as high as billions of dollars in value in all facets of commercial and tort litigation.
Judge Soussan is held in the highest esteem among her colleagues as a premier mediator and arbitrator. Her work ethic is above reproach.
2014 Women On The Move
View Susan's "Women On The Move" bio